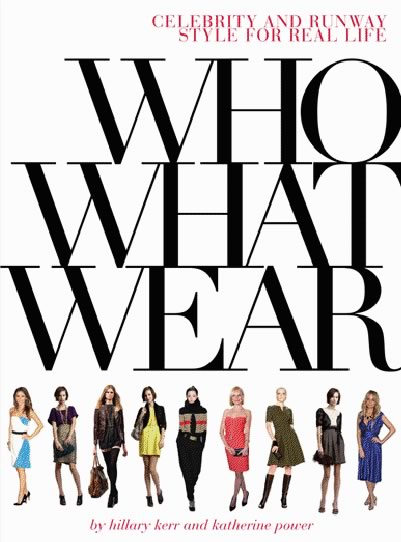 Ich hab mir gedacht, ich werde euch pro Woche eine Seite oder Blog vorstellen den ich besonders toll finde und ständig nutze!
Die große Ehre mein aller erster Eintrag dazu zu werden hat....tatatataataaaa Who What Wear!
Seit ca. 2 Jahren kenne und liebe ich diese Seite weil sie so vielseitig und wahnsinnig praktisch ist!
Ihr habt diese tolle Tasche gesehen, aber keine Ahnung von wem dieses Gute Stück ist? → WhoWhatWear! Ihr wollt wissen was man auf den Straßen von Paris bis New York derzeit trägt? → WhoWhatWear! Oder einfach nur erfahren was in der kommenden Season im Trend liegt? → na klar WhoWhatWear! Außerdem gibts noch viele andere schöne Sachen zu entdecken wie z.B Video Turtorials und vieles mehr.
Schaut sie euch an und macht euch euer eigenes Bild! Wenn ihr sie nicht eh schon längst kennt :)
Ich freu mich immer über Meinungen und Beiträge-also nur zu :)
bis dann xoxo esiul
Hey sweeties! I decided to post about one of my favorite blogs or pages every week. What do you think about this idea??
My very first post is about WhoWhatWear! I absolutely love this site and check it out almost every day!
There's so much information to get from.Search for a special designer WWW has the answer for it! Want to know about the latest street fashion? check out WWW! Or you just want to be informed about the upcoming season? Again it's WWW! So if you don't already know this fab page have a look! You won't regret it-promise! :)
xoxo esiul